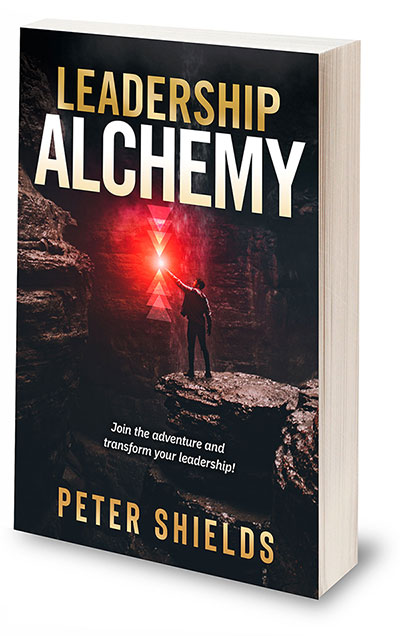 Join the adventure and transform your leadership!
Leadership Alchemy is a fiction that is character driven, has some young people, some old people, some middle aged people, and you the reader can be the fly on the wall, and identify or cringe or be delighted as the various characters experience transformation in a workplace context.
We Develop Extraordinary leaders.
Today's fast-paced, blisteringly competitive world
demands new skills from its leaders.
Key among these are authenticity, innovation and the ability to lead others to thrive during increasing change and complexity.
At Corporate Alchemy, we develop extraordinary leaders capable of great business transformation.
We do this by supporting you to develop to your next level of personal and business excellence: empowering you with the perspective, self-knowledge, energy and strategic systemic awareness.
The outcome: You and your leaders transform the existing elements of the team and business to improve results, achieve business growth and deliver better shareholder value.

Recent Testimonials
The one-to-one sessions you provided were very helpful. They allowed me to identify the priorities in my new role and develop ideas for implementing actions. They also helped me achieve better focus on priorities, better decision making and implementation, focus on areas for self development and use coaching skills to manage relationships better.
- Senior Procurements Officer
Peter is an outstanding coach who assisted me to develop my leadership capability. Peter's supportive but direct and constructively challenging approach, plus his almost miraculous ability to add what is missing to create an insight or shift, have helped me to take significant steps forward in my personal and leadership journeys. I received similar feedback from others in my organisation that were at varying stages of their leadership development, who received coaching from him. I recommend Peter without hesitation.
- Distribution Program Manager
At times the mentoring sessions were a difficult and uncomfortable experience for me. Throughout you were thoroughly professional, supportive and respectfully challenging and you were instrumental in helping me develop my leadership capability. I feel significantly more comfortable with my role and responsibilities and you should take credit for helping me achieve this.
- GM of Legal
We have covered a lot of ground and your many and varied technique always helped me to approach issues from a different perspective and to find solutions which I would not have arrived at alone. Your mentoring definitely helped me to address some important issues and to change my approach for resolving them. My team thanks you.
- Accountant
Thank you for all your help this year. It's truly transforming my working and home life for the better. My developing self awareness is allowing me to understand the ways I create the reality of my career.
- Barrister
The sessions have enabled me to develop a more confident and powerful leadership style. My decision making capacity has improved two fold and I have far greater clarity for the strategic direction we are taking. I have strengthened my relationships with my team and with my colleagues. My relationships across and outside the organisation have grown stronger as a result of the reflection and insights afforded by the expert mentoring I've received.
- Operations Director
Did you know?
45% of CEOs last less than 24 months because they are ill-equipped to achieve the goals and targets set for them

70% of an organisation's (or team's) performance can be attributed to the performance of its leadership team

More than 80% of leaders who are appointed to c-level roles report that they feel their organisation did not adequately prepare them for the role
Extraordinary leaders have the power to work with the existing elements of their workplace to transform it into a positive, solution focused, agile, innovative, and hugely successful organisation.

What's the stretch goal you're passionate about achieving?
[gravityform id="2″ title="false" description="false" ajax="false"]